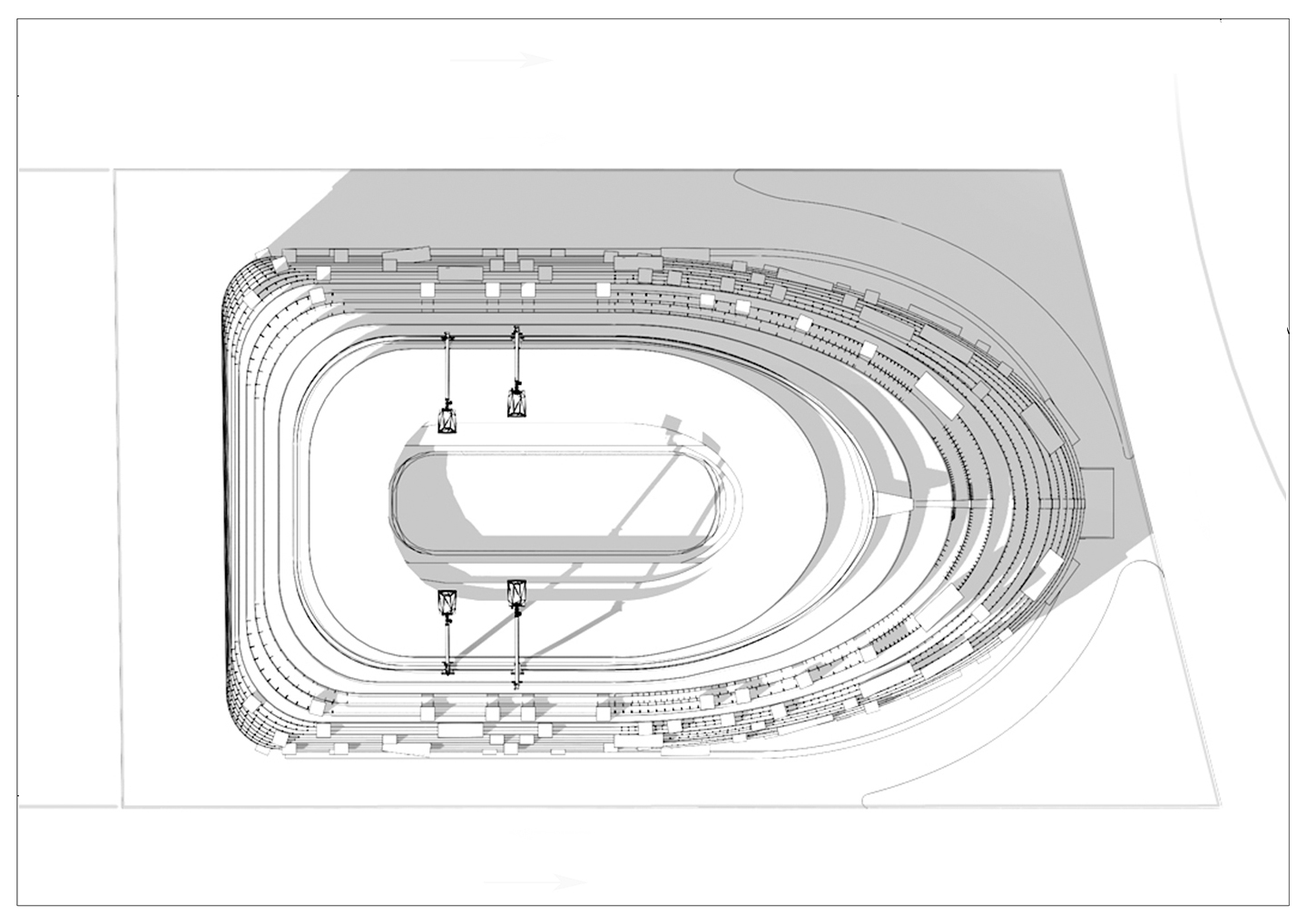 The project is located in the center of downtown Riyadh, KSA, facing the main access of the Burj el Mamlaka Tower, One of Riyadh's most prominent contemporary landmarks which houses the Four Season's Hotel", an office complex and a commercial base.
 
Our program consists of a commercial base, a hotel and furnished suites to be built on a total of 12 500 square meters in addition to the required parking and supporting spaces located in the basements.
 
The base of the building is a continuous double height commercial vitrine on all northern, eastern and western orientations with direct exposure to the surrounding streets. The proposed retail units are exposed to the peripheral sidewalks they also connect to an internal atrium located in the core of the building. The void of the atrium develops vertically through the center of the plan from ground level up to the top of the building.
 
Above the transparent base of the building, the mass which houses the hotel recesses gradually in plan at regular vertical increments, as generous frames punch through the skin of the building to create wide window openings.
 
Our proposal may have a drastically different morphology than the surroundings. Its amorphous mass emerges like an unexpected mineral which appears out of context. Surrounded by buildings that are a strict interpretation of local building codes our project suggests an exceptional instance in opposition with its surroundings. As the body of the building is built within a blind shell, the irregularly dispersed windows suggest a distinct instance for every hidden room that could occasionally reveal itself within the frame.